Why Milos?
The island of Milos, located north of Crete in the Aegean sea, is one of the major islands of the Cycladic complex. It became very famous due to the statue "Aphrodite of Milos (Venus de Milo)" and its stunning beauty. The origin of its name is a story that will take you back to the 8th century BC and the epic ancient Greek story of "Odyssey", one of the oldest works of western literature in existence. You can research and find more by yourself.
Today, I will tell you why you need to travel to this wonderful place at least once in your life. Moreover, you will discover the best beaches and how to book a day-cruise with hopwave. Let's go there!
Milos Unique Beauty
Due to volcanic activity in ancient times, Milos now has impressive and unique rocky coastlines. Beaches and landscapes are truly special, making it a desirable destination for tourists around the world.
Besides the landscapes, Milos can gracefully thank volcanoes for its mineral-rich rocks and subsoil, making mining a major industry. The island is home to picturesque fishing villages with the well-known "syrmata" or boat-garages that are built into the volcanic rock. You will find them in the traditional fishing village "Klima".
These lovely settlements are truly a sight to see.
Interesting Fact – "Venus de Milo"
The statue "Aphrodite of Milos, (Venus de Milo)" was found on the island in 1820. Believed to have been created between 100-130 BC, it was first discovered by a poor farmer who didn't understand the significance of the marble sculpture and kept it on his farm. Eventually, a French naval officer recognized its historical importance and arranged its purchase by the French government. It is now located at the Louvre Museum in Paris. The museum has given a replica to Milos as a gift. But, no need for worries.
Aphrodite is not just a beautiful statue. We are talking about the goddess of love, beauty and pleasure! She is still on the island preserving the beautiful scenery and the feeling of love in the atmosphere.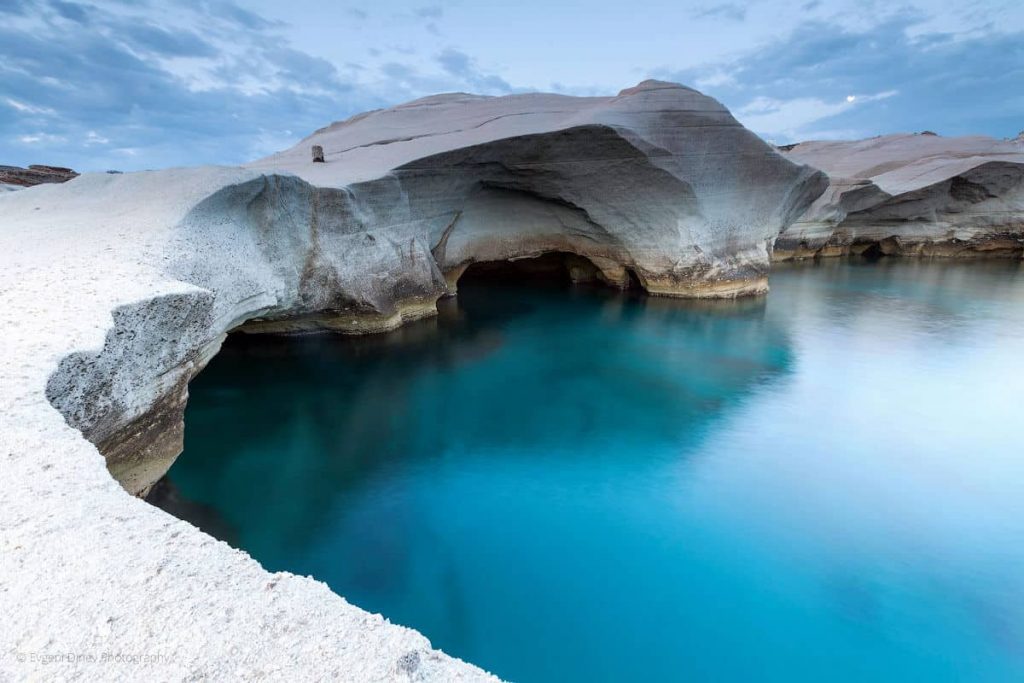 Milos Best Beaches
Believe me, you will be captivated by the beauty that is waiting to be explored there. Remember these names!
Sarakiniko

Kleftiko

Firiplaka

Gerontas

Paleochori

Tsigrado
Day-Cruises around Milos
A day-cruise on a boat is one of the experiences that you should seriously take into consideration while on an island. The privilege to peacefully enjoy every treasure around by going with the wind is priceless. Allow the captain to offer you Greek Tsikoudia and you will get to discover majestic small beaches and islands dressed in a beauty that far exceeds your imagination. If you want to learn more about the available boat-cruises click here.
Time to feel sincerely free!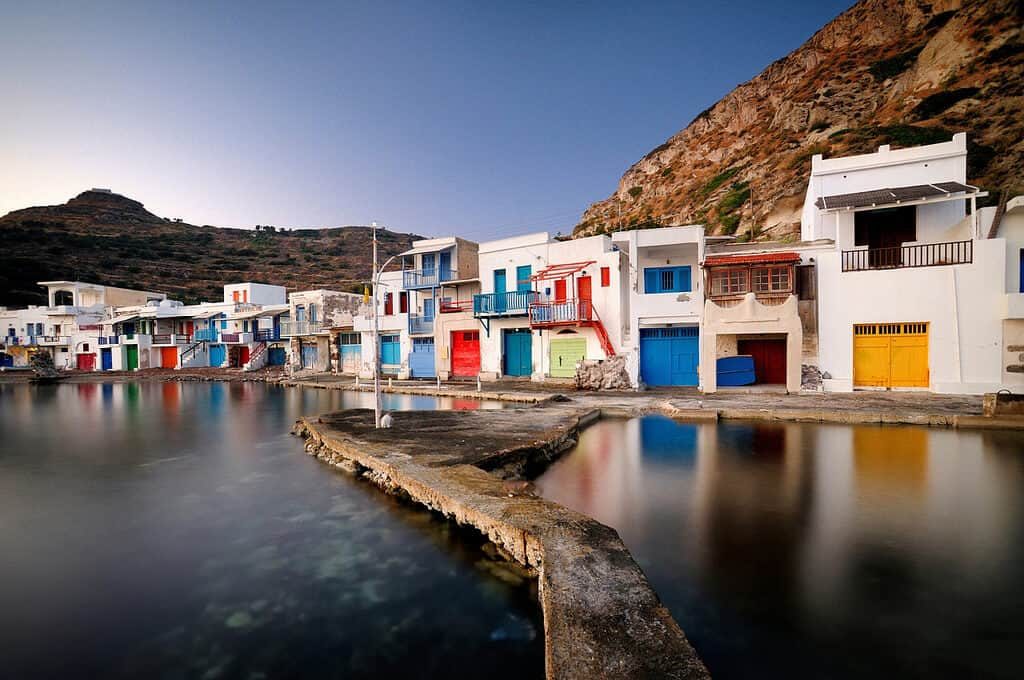 Don't hold back! Walk between the whitewashed houses through the narrow streets of Plaka to enjoy the capital of Milos. When you are reaching the top of the hill, take a breath and witness the magical sunset from the panoramic view that "Castro" offers. Beautiful colors will be on your sight. It is a moment to feel thankful for being alive.
Something to remember
There is a rumor that when couples visit Milos they break up.
Why?
Because they fall in love with the island itself.
You still don't believe me? See for yourself!