Off-season traveling-Greek Islands
Late September is a reality and another summer is reaching its end. Can I still travel to the Greek Islands?
— Absolutely!
Okay, we all know that these places during summer time are glorious. But, don't you find it strange that nobody ever talks about the rest of the year? It is a great misconception that Greece is exclusively a summer destination. The country provides a serious and diverse amount of beauty despite the season but the summer is absorbing the fame.
A quite different story
Instead of parties, high temperatures and long days to the beach, visualize yourself exploring graphic villages and fascinating towns, hiking the mountains and meeting delightful local spirits. Just follow the trails and prepare yourself. Wonderful surprises are on your way! Off-season vacations in the Greek islands is a tranquil experience, but there can always be a lot of adventure if you want it so.
Off-season traveling Advantages
So, why to travel off-season? First of all, The tourism industry is closed and this is a gift. You have no other option but being in touch with the true culture of the island, meeting the locals and eating in the same restaurants. Consequently, the food will be sublime. In terms of demand, there is no comparison between the summer season with the rest of the year. The prices are great. 
You are receiving high value wandering around breathtaking scenery at affordable costs.   
In addition, you have the privilege to avoid overcrowded streets enjoying every view without the need to rush at any point. Don't worry. There will be enough time to experiment with your camera or imagination.
More good news? The climate is truly gentle compared to other destinations. If you are used to cold and heavy winters with below zero temperatures, Greece will be easy like a Sunday morning.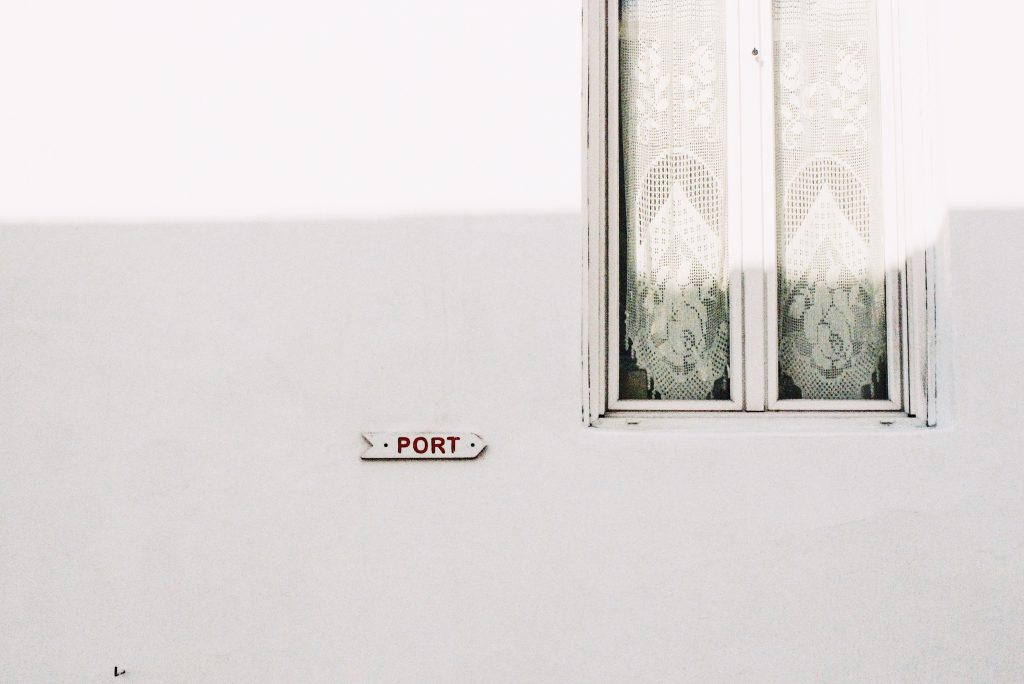 Recommendations
In the meantime, it is time to make decisions. Which island suits you better?
Maybe Naxos?
Numerous picturesque mountainous villages are waiting to be explored there. The scenery is qualified enough to make you feel like the leading actor in a slow atmospheric movie. Nature is astonishing, the local food is heaven and it's almost obligatory to taste the wine. Don't forget to visit "Portara", a gate of an ancient Greek temple for Apollo, and "Kastro", a castle from the medieval times. Certainly, wandering around villages in Naxos is something that you will remember for many years.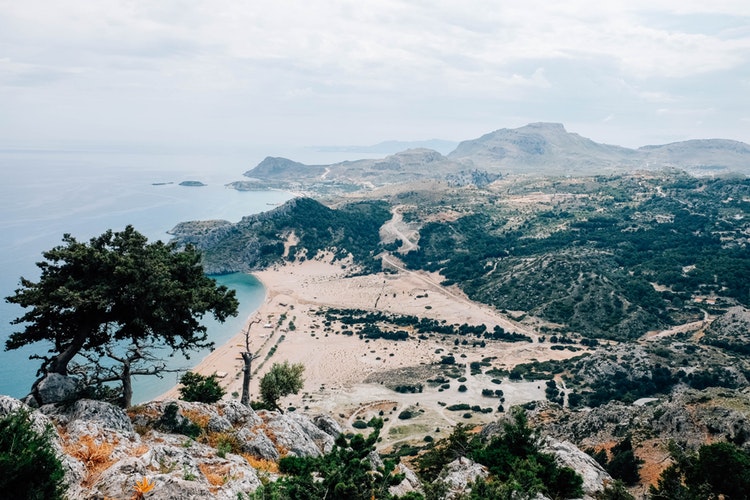 Or Crete?
The biggest island in Greece! You need a car for proper exploration and definitely a week. In the big cities ( Heraklion, Chania, Rethimno) there are universities, so expect students and an active nightlife. Mountains, villages, tradition, and every part of your imagination can be satisfied on this island. Crete is a dreamy destination and a unique experience for every kind of traveler.
Santorini?
I am sure that even once in your life you have heard someone talking about this glorious island. It is one of the most famous Greek destinations and among the most praised islands of the world. When you are traveling off-season, you have the priceless opportunity to enjoy this piece of art without dealing with tourists that can ruin part of the experience. A blissful walk from Fira to Oia is highly recommended. When you arrive at "red beach", you might feel like exploring Mars or a parallel universe. It's up to you! Plus, the prices are amazing for Santorini!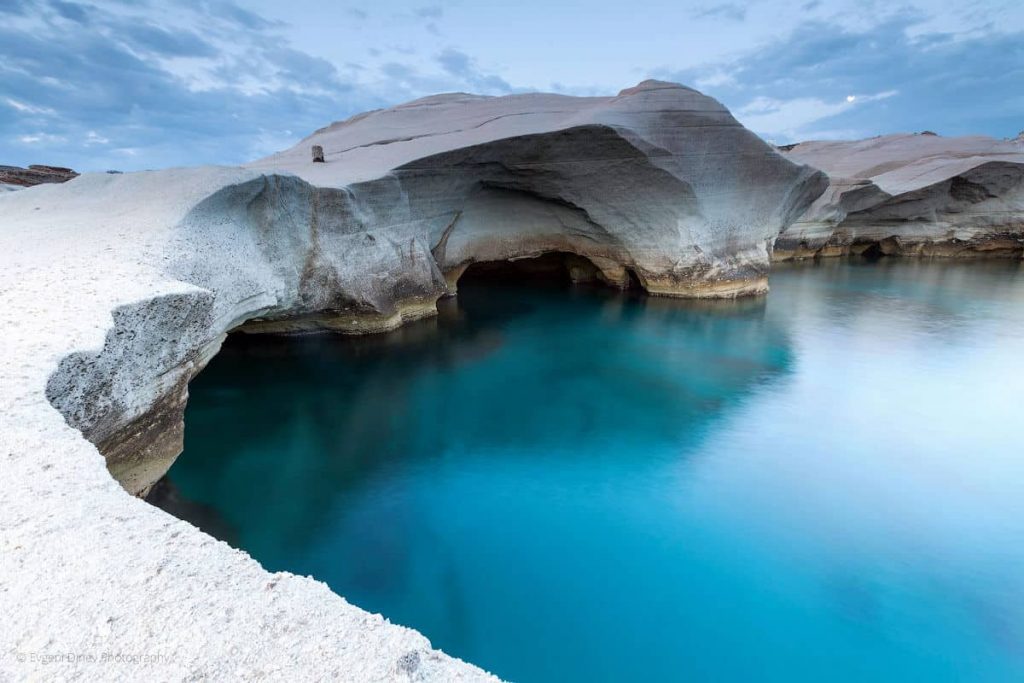 What about Milos?
Unique rocky coastlines and landscapes will surely transform your senses in a strange but wonderful world. Everything is a result of the volcanic activity in ancient times. Drink Greek tsikoudia to warm the day up, and be ready for spectacular views, restaurants and naturally friendly people. Off-season traveling in Milos is a "one of a kind" experience.
And, what about Corfu?
Οdysseus's final stop before reaching Ithaca, well known for its cosmopolitan character and style. Corfu's old town is a masterpiece. Follow the pathways and explore different cultures by visiting museums and temples. Finally, relax with the charming environment at the Korission lake. You might find your Ithaca there!
Every island accessible by ferry or airplane will have life and visitors.
Rhodes,

Evia,

Mykonos

Kea

Lesvos

Paros  
All great choices, just to name a few. Moreover, you are always getting something special in spite of your choice.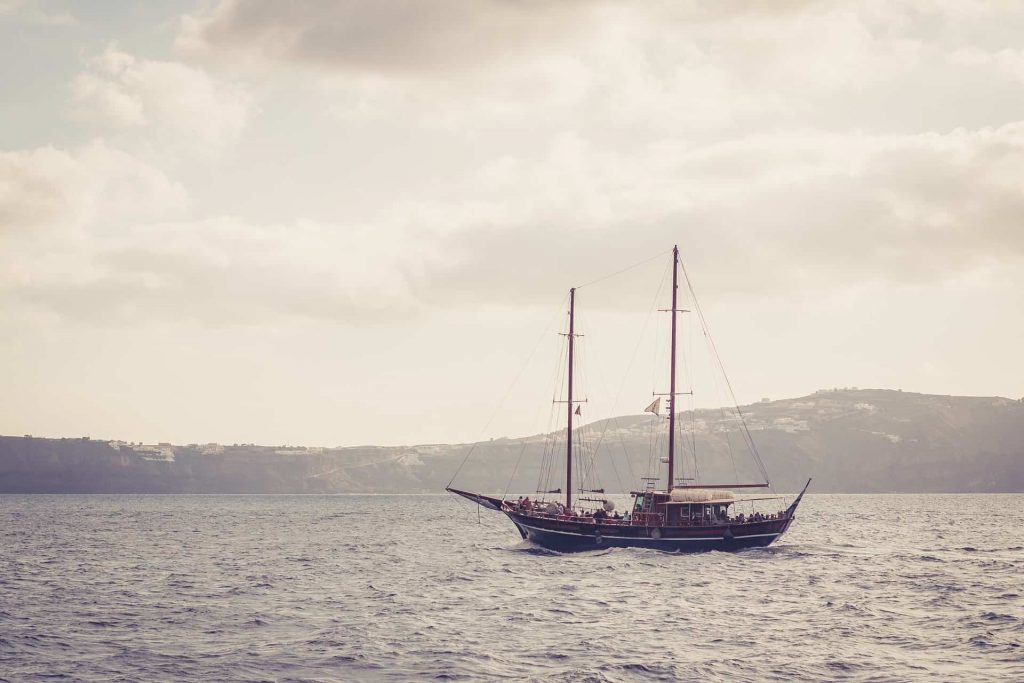 A useful tip
Before booking tickets and hotels for different islands, make sure that there is a boat between them on this specific day. Nobody likes unpleasant surprises.
Break the illusion
Off-season traveling in Greece is seriously underrated and the world should know about it. For artistic souls, writers, couples, or those who love meditating in the silence of nature, Greek islands will feel like a paradise on earth. One of our first aims at hopwave is to create travelers, not common tourists!
Integrity in our vacations is priceless cause everyone is dreaming a different version of a paradise. Be brave! Dare to follow your path. You will never regret it.
"Twenty years from now you will be more disappointed by the things you didn't do than by the ones you did do." – Mark Twain